I barely slept again, but had to get a move on for the PICC placement and the potential of being out for 14 hours. We were ready at 7am for the pick up with a snack bag, two personal backpacks, blanket, winter jacket (it is quite cold in the aphaeresis room), wool hat and scarf, anything that I/we could think of while being away from the apartment so long. No food or water allowed before procedure.
7am meds:
Dexamethasone 4mg
Pantoprazole 40mg
Ciproflaxin 500mg (anti-biotic) x 2/day
Acyclovir 400mg (anti-viral)
Itraconazole 100mg (anti-fungal)
Fenazopiridina 40mg x 3/day
3pm Filgrastim 600 micro units
I was taken to a specialty outpatient clinic that does procedures like this. The placement is done under anesthesia with guided ultrasound imaging of the subclavian vein direct to the heart. An interventionalist specialist conducts this. The nurse had trouble finding a vein for the IV, so the anesthesiologist eventually came out to do it with a smaller catheter (22 guage, duh, I could have told you that). He was kind enough to put in freezing in each vein to lesson the pain of the poking around till he got it in. Second try and we were set.
Inside, I was pleased to see a visualization of my subclavian vein on the ultrasound machine beside me. It looked nice and big, and they felt good it was going to go well. The anesthesiologist administered some medication to put me sleep. Once the procedure is done they do an X-Ray (or fluoroscopy perhaps) to ensure it's in the right place.
When I woke up I learned they had given some me anti-biotics as post-op care, and obviously some anticoagulant (to stop the blood from clotting and thus, closing off blood flow for aphaeresis). The area around the PICC line and across my chest was a bit tender. I couldn't move my right arm a lot, and even felt the line right in my back too (a bit yick). It settled a lot the next day.
The whole experience was excellent, no pain during nor after procedure.
We went back to the apartment as results from blood counts weren't in yet, but very soon after, I learned out my counts had actually decreased today (RBC/platelets even lower than previous day, although WBC marginally higher). See image below. So Dr. Alex came to give me Filgrastim and tomorrow we are assuming that I will go in for apheresis after the chemist comes to check my blood at 9am.
Blood counts: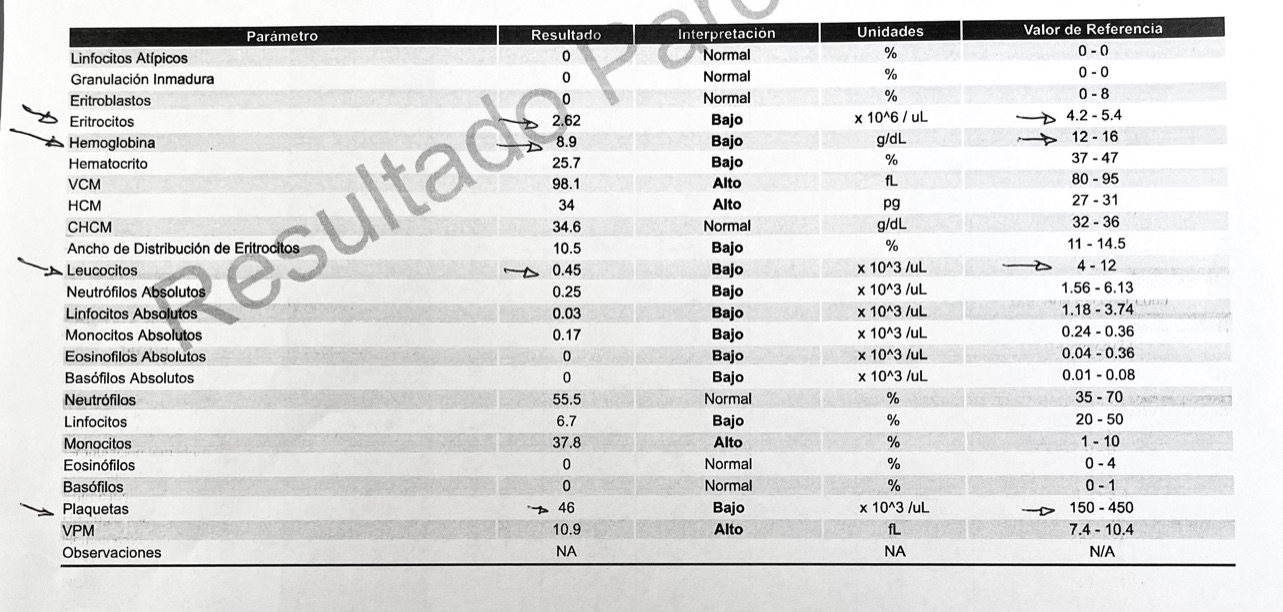 ____
WARNING RAW GRAPHIC IMAGES: I have included images below for those who want to know exactly what it looks like.
Subclavian vein (shows as dark thick line)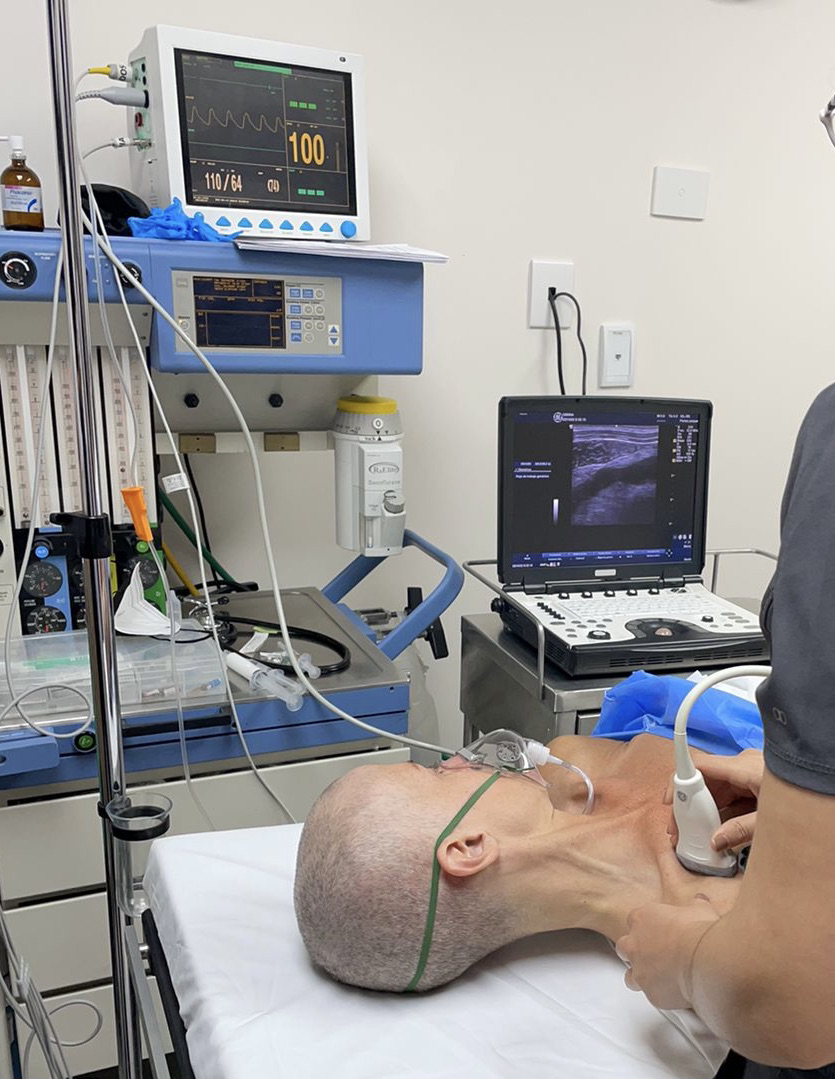 The PICC line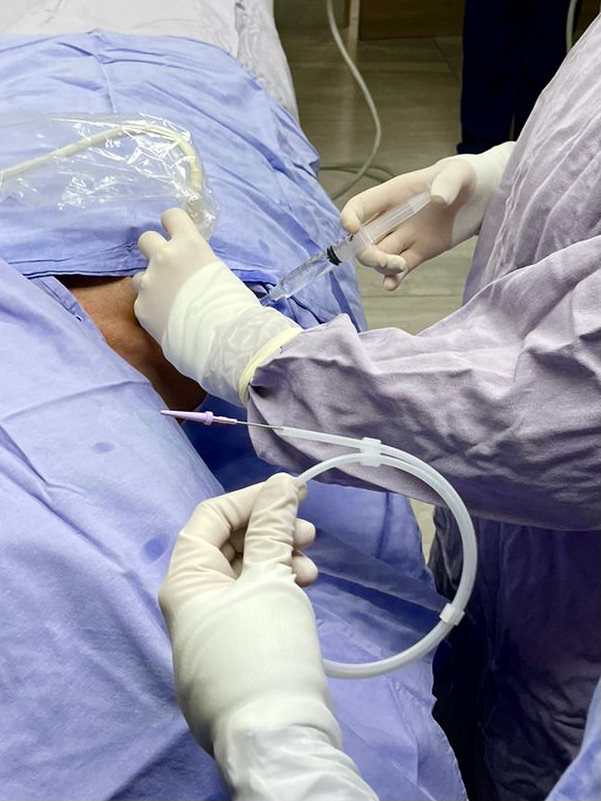 Not sure why this needle was used (perhaps to help put fluid around vein?)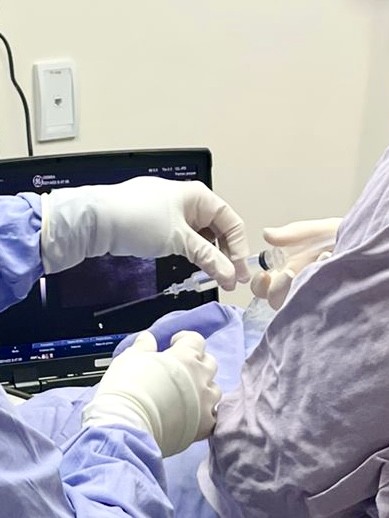 The PICC line in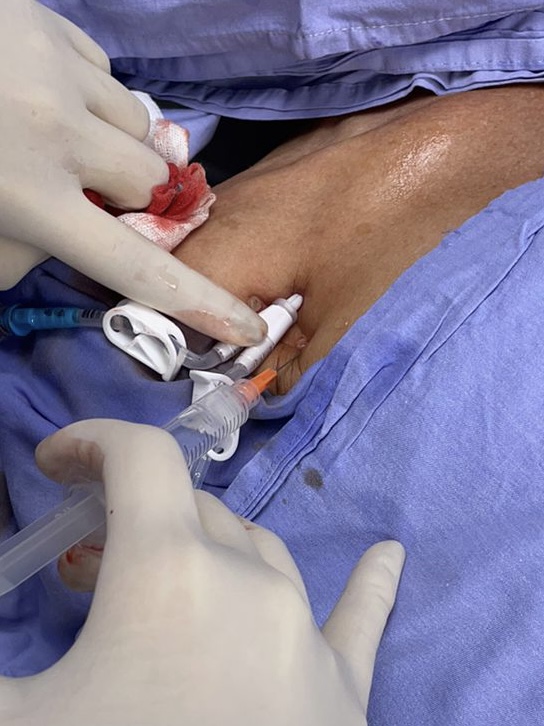 X-Ray of line across my chest to my heart