I am still being ravaged by these night sweats, not as severe as before. I really wonder when they will stop?! I really need a good night sleep…..sigh.
Today I need to organize myself and my belongings for the trip back to base camp. I'm the last person left in the HSCT intake group between here and in Puebla. Sucks I know, but I haven't been able to rush my body. There will be no time tomorrow (Monday) to do any packing or organization as it'll be a huge day. Fernie is trying hard to keep my stress level down.
First, I have my Rituximab infusion (3-4.5 hours?). Right after I have a final consult/follow up care meeting with Dr. Andrés. Lastly, Lisa and I must get our COVID antigen test for re-entry to Canada. We leave the apartment Tuesday morning 11am for the airport.
Tons to do and I do things very slowly!
So as for my last infusion in the treatment here, they administer a drug called Rituximab to remove any strangling lymphocytes. It is a monoclonal antibody which means that is very selective in the cells it attaches to, and depletes. It searches out a subset of lymphocytes (which are a subset of white blood cells) called B cells, which present with cell surface CD20.
It is in the body for approximately a month before it's done it's job at killing these B cells. As a sidebar, it is also used for certain blood cancers to deplete the EXACT same cells that are malignant (versus autoimmune in MS). Is anyone confused yet with all this science?! It's taken me years to figure out this much, and still I am a 'greenie'.
For people who are on Ocrelizumab (Ocrevus), Rituximab is a bit of a lateral version of the same drug. (I nickname Ocrelizumab a 'Gucci version' of Rituximab). Ocrelizumab is authorized for use in various countries as a disease modifying drug for MS.
Physically, I felt better today, was up and walking a bit, and was thinking more clearly (or at least I thought I was, haha?). I feel incredibly spent emotionally though, just thinking back to everything that's happened thus far makes my head spin. To explain it better, I made a video (see below).
We made time for some sun in the parking lot today to de-stress. Those moments in the sun are everything to me and now that I'm not neutropenic, I can sit outside without a mask….such a relief. While I read, Fernie finds a spot in the shade and catches up on his stuff.
My coveted parking lot spot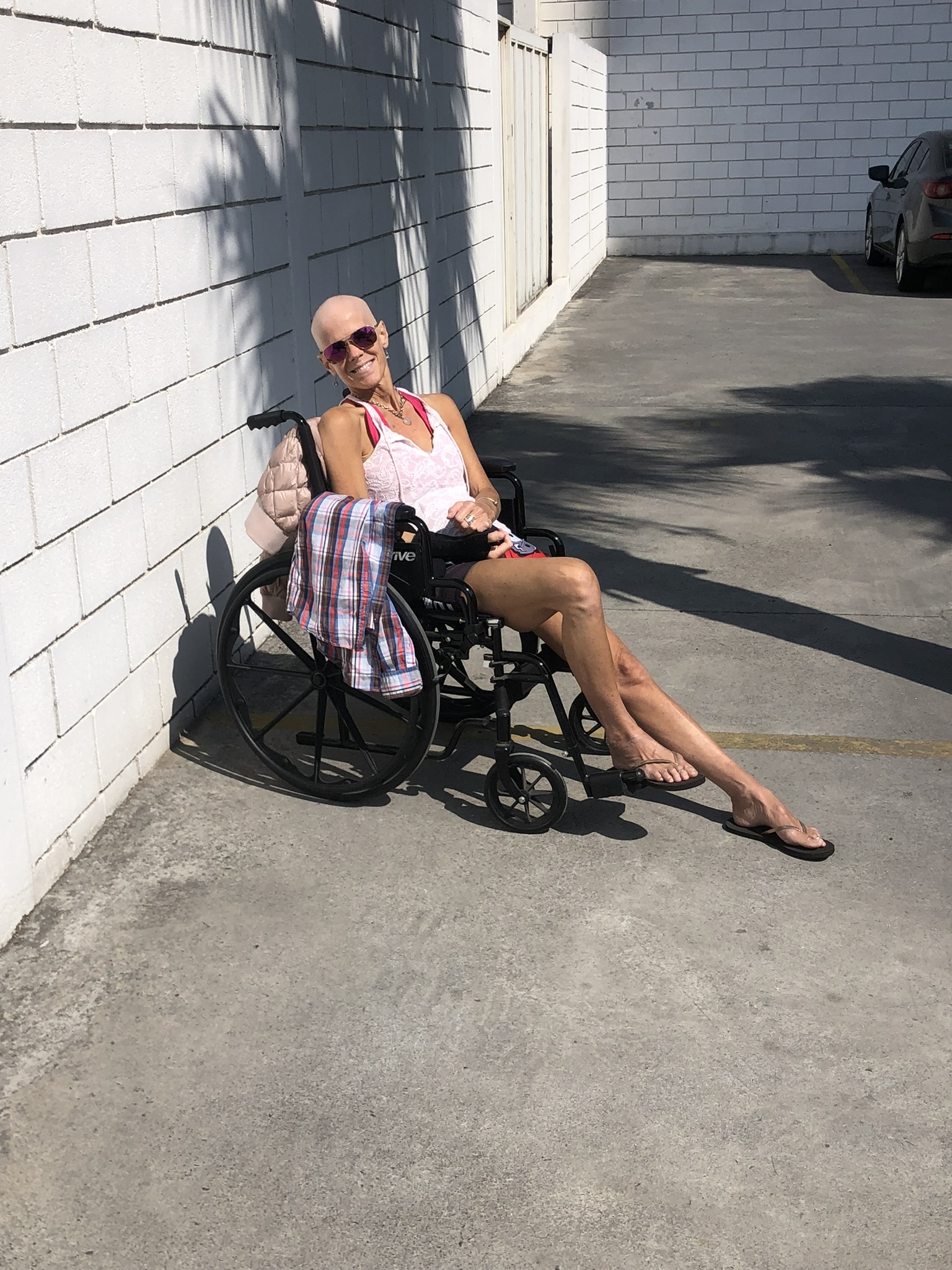 Hey y'all listen up, JBug is talking 😉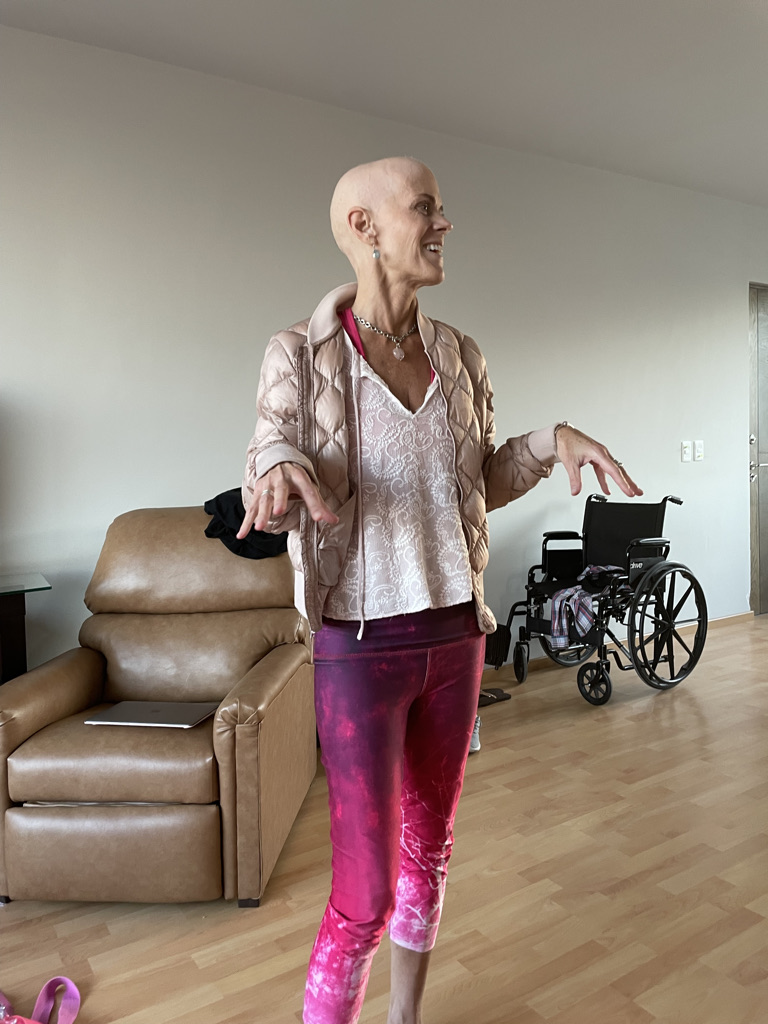 Click here for video on emotional impact of treatment thus far–