Tuesday the 1st: huge day!
I was suffering immensely from the infusion yesterday. To sum it up, I had little sleep last night, crushing headache, unbearable discomfort/extreme distention in my abdomen of fluid retention, same bladder issues, heart palpitations, body electricity/pains at 10/10, couldn't feel my right leg/foot yet it felt like a mallet had slammed on it….the list went on. (Blah, blah, blah…suck it up JBug!). I felt so deflated at the massive decline post-Rituximab after feeling much stronger only two days earlier.
I HAD to get going as we needed to leave the apartment by 11am.
I drank my last beautiful cup of espresso coffee made with care by Fernie. Ahhh, so good 🙂
My mouth was extremely dry from all the meds I was on (that Oxybutynin put it into a new level of dryness) that I couldn't even chew/swallow my chicken for breakfast I had carefully saved for my travel day. Even water didn't make it work. I passed the full plate back to Fernie, with a sad look of…'what can I do?'…he knows I hate wasting any food.
Sometime around 9:30am, Dr. Alex came to say goodbye to me. Over the course of my treatment he came to my apartment, and as gently as possible administered 16 (painful) shots of Filgrastim, checked all my vitals with each visit, and monitored my symptoms meticulously on my chart. If something was wrong, he'd tell us what to tell the other docs or he would take care of it personally.
In these visits, even though he was extremely busy, Dr. Alex would make time for us to share stories about our lives, medicine and life in general. He always treated me with such respect, compassion and kindness. When I was crying and in deep anguish, I could feel the grief he held for me in his gentle eyes.
He made a deep impression on me during these visits as he is an incredibly special doctor and person. I never saw his full face until he came to say goodbye, when he took off his mask, I finally saw his wonderful smile! We had tons of hugs and a few pics. I love this happy one the best. I am so grateful to him and hope to stay in touch in the future 🙂
As happy as that moment was, it makes me feel sick to see this picture of me, showing how distended my abdominal cavity was, and the beginning of what would become later encompass substantial swelling of my toes/feet/legs/up to shoulders by Wednesday. My body had cracked under the pressure of all the drugs. More on that later….
For now, let me share how thankful I am to Dr. Alex for caring for me so well ❤️.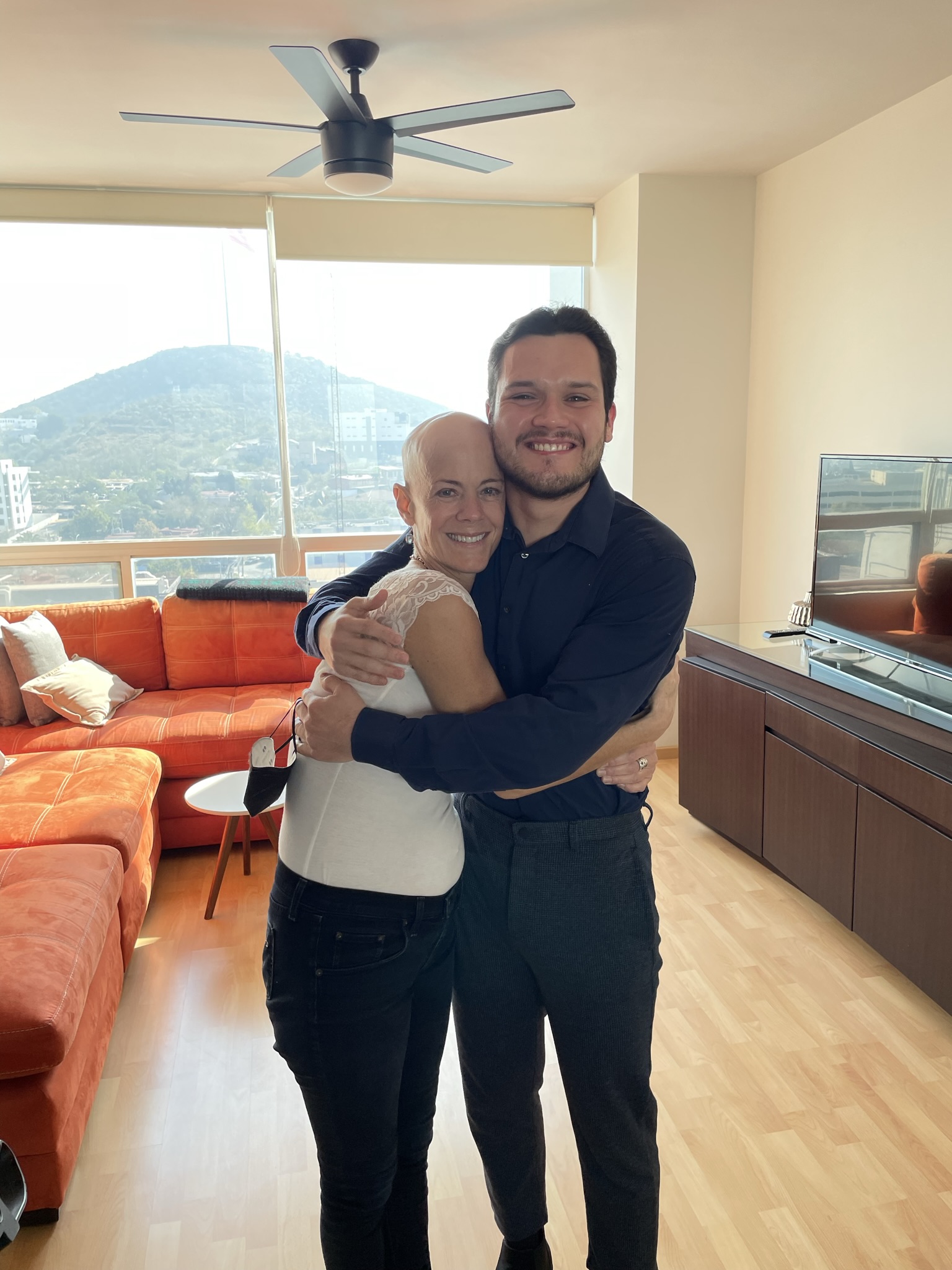 Video of my Walking Quality One Day Post Rituximab

Click here for a video of my utmost best attempt of walking post-Rituximab